Way to Lead PAC exists to ensure that organized communities have candidate champions who, once elected, govern to make real changes and
push the boundaries of what is politically possible.
Support this work.
Help us support down-ballot champions in the battleground states we need to win, the organizers who are trusted messengers to the voters we need to mobilize, and effective advertising campaigns to inspire the multi-racial majority.
Explore Our Work
We support bold leaders.
We seek to make an impact on governance related to racial justice, economic inequality, gender justice, and climate change. We do this by supporting candidates who offer a bold vision and who show a real commitment to addressing the crises of our time. We seek to make our democracy more reflective of the American population. We do this by supporting candidates from communities that are under-represented, and campaigns that seek to expand the base and show a commitment to increased democratic participation.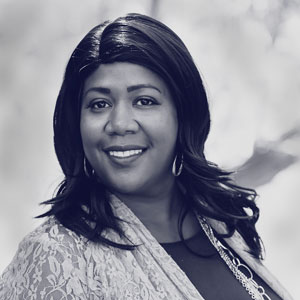 Coral Evans
State Race, Flip
AZ / LD-06
Jon Hoadley
Federal Race, Flip
MI / CD-06
Franccesca Cesti-Browne
State Race, Flip
FL / HD-115
Jessica Holmes
State Race, Flip
NC / Labor Commissioner
Regina Lewis-Ward
State Race, Flip
GA / HD-109
Natali Hurtado
State Race, Flip
TX / HD-126
The Candidate
Deeply rooted in their community, including being recruited by their community or having come out of movements for justice
Displays a history of public service
Contributes to making our democracy more reflective, representing communities that are traditionally underrepresented
The Campaign
Has a diverse staff or inclusive hiring practices
Is accountable to the community
When possible, works in partnership with Way to Win-funded organizations
Campaign plan builds power for the community as it wins the current election
The Platform
Embraces bold progressive values and policies on economic justice, climate, democracy reform, campaign finance reform, racial and gender justice, gun violence prevention, housing, anti-militarization, and other issues.
We shape the narrative.
Creative content is the field on which the imagination battle is fought, as a new, diverse generation ascends to power. We seek to move hearts and minds by supporting scaled narrative campaigns making effective content that moves the multi-racial coalition of voters we need to win, with a focus on "high-potential voters" (those who have not voted in every election and trend younger and more diverse), who are often not included in the audience targeting of most Democratic political advertising campaigns, online and on TV.
The way a society talks to itself determines that society's beliefs, its politics, its very culture.
The way a society talks to itself determines that society's beliefs, its politics, its very culture.
Way to Lead supports organizations and campaigns that follow a set of Principles of Persuasion, including:
Turnout requires persuasion. We cannot just expect the Democratic base to turn out in elections without persuasion; we have to invest in speaking to them.
Positive stories matter, and good storytelling matters. In general, say what you are for. When you attack, lower barriers with humor, and by using storytelling that may not start with an overtly political message.
Lean into research. Use messages, frames, and clear persuasive language based on research that has been proven to be effective with target audiences. Metaphor matters—don't reinforce conservative frames.
Test for effectiveness. Every ad should have clear objectives and a target audience, with whom effectiveness can be tested using a range of available tools.
Open source learnings. We believe in sharing research and test results openly and transparently so all can learn and grow in this space together.
We work together.
We aim to build the power of independent political organizations that represent the multi-racial coalition we need to win, supporting them to build and wield their political influence. We do this by funding PACs and issue campaigns affiliated with progressive community organizations in states and nationally, so that they and their membership base can build relationships with political candidates and work to co-govern to pass policies that improve people's lives.
Alexandra Rojas
Arisha Hatch
Billy Wimsatt
Chris Cormier Maggiano
Greisa Martinez
Jessica Byrd
LaTosha Brown
Maria Urbina
Maurice Mitchell
Michael Kieschnick
Sean McElwee
Aligned Organizational Partners
Statewide PACs
Annie's List
Asian American Advocacy Fund PAC
Battleground Texas
CASA in Action PAC
Chispa AZ PAC
Down Home NC IE PAC
Dream Defenders Fight PAC
Florida for All/Win Justice PAC
GLAHR PAC
Michigan Action
Michigan Liberation Action Fund
Michigan People's Campaign Independent Expenditure
Mijente-SONG Power-GLAHR Action Network
New Florida Vision PAC
One APIA Nevada PAC
Our Voice Our Vote Arizona PAC
PA Stands Up State PAC
Planned Parenthood Texas Votes PAC
Progress Michigan Political Action Fund
TakeAction Political Action Committee
TFN PAC
TOP PAC
Workers Defense in Action PAC
National PACS
Black Church PAC
Color of Change PAC
Indivisible PAC
Justice Democrats PAC
Mijente PAC
People's Action PAC
SONG Power PAC
Sunrise PAC
Working Families Party
Donating to Way to Lead PAC supports down-ballot progressive champions from county commissioner to congress member in strategic states across the country, the best political programs in states filling important gaps needed to win, and scaled narrative campaigns pushing out effective messages and advertising needed to move millions of "high-potential" voters.
If you are a candidate or organization who is aligned with the vision and values of Way to Lead PAC, we'd love to hear from you. Reach out at: